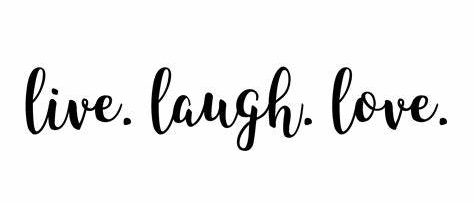 I've been reading a lot about design trends that are hot, and those on their way out this year.  And guess what?  They all contradict each other!  Style is such a personal thing.  One trend that many designers seem to agree on is Word Art.
Word Art has been around for eons, but in the last decade has become ubiquitous.  In the design world, it has fallen out of favor for its generic impersonal cliches and mottos (think Live, Laugh, Love). By the way, if you have this sign in your home please don't kill the messenger!
Quick, inexpensive and impersonal art pieces are going out of style in favor of more one-of-a-kind treasures, or items that have more nuanced, personal meaning and speak to your aesthetic.   Decorating can be difficult.  My husband and I try to purchase something unique whenever we travel that compliments the style of our home and will be a warm reminder of that particular experience.  Do we also have things from Target in our home?   Yes!
Do you have word art?  I must admit I have a few pieces, although the overused ones make me cringe a little when I see them.  I think they can be really cute in certain spaces, like a baby's room.  We have a sign in the guestroom that reads "Home is Where Your Mom Is" which is obviously intended for our visiting adult children.  But the bottom line is, if word art makes you happy, then go get your word on – it's your home!